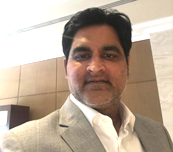 T.G.S Mahesh
Chairman
First Generation Technocrat Entrepreneur & investment banker with proven abilities to lead diverse teams & manage multiple portfolios in cross border transactions between USA, Europ, Singapor, India
18 +years of diversified experience in IT, Telecom, Manufacturing, Banking & Finance sectors with proven track record of turning around companies into highly successful, profitable ventures
Specialized in Investment Management, Merges & Acquisitions Integrations Business Pricess Re-Engineering and Strategic Growth Management Creating Outstanding Values
Active member of AICC(Indo-American Chamber of Commerce), IGCC(Indo-German Chamber of Commerce), SICC (singapor International Chamber of Commerce), CII (Confederation of Indian Industry), SICCI(South Indian Chamber of Commerce and Industry) and MCCI(Madras Chamber of Commerce and Industry)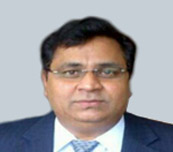 Mr. AV Jaishankar
Director
A.V. Jaishankar is a diversely skilled senior executive professional with more than 20 years of proven expertise in Strategy, Analysis and Consulting for Business Management with emphasis in the Banking, Financial Services and Investment structuring. Jai possesses a degree from the prestigious Indian Institute of Technology (IIT) Madras
He has been a key strategic advisor for Fortune 100 enterprises in USA, Europe and Asia, as well as an innovator at top Technology product companies. He provides services related to strategic planning, process re-engineering, business architecture and performance management, and global cross-functional program delivery.
Jai is an entrepreneur having successfully incubated and grown multiple ventures in the areas of financial technology products, Infrastructure Company, Retail and Jewelry Manufactures, Mining and Media. He possesses a very influential personal network of accomplished leaders and innovators across a gamut of geographies, areas of expertise and business domains.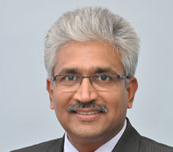 Dr. Krishnarao
Director
Dr. Krishnarao emarned is doctorate from Andra University and has accumulated 23 years of experience in Teaching and Administration in Science & Engineering. During his career he has been research-active, and has conducted many training workshops and seminars focusing on innvovative teaching for national and international faculty members.
He served in Tamil Nadu, Karnataka, Delhi NCR & UP at the Rtank of Dean & Director. In recent past he closely worked with Raffles Education Corporation, Singapore and played a key role for International collaboration .
Dr. Rao strongly believes in technology-driven, outcome based education(OBE) and project-based learning(PBL) to enable holostic development among the student and faculty fraternity. He strongly believes on intigration and sharing of knowledge.
Dr. Rao has worked in diversified verticals like management & engineering and has been an agent of chang towards pro-active educational methods in the institutions he has worked. He is now looking forward to his assignment in the field of medical education at Maheshwara with a spirit of challenge and enthusiasm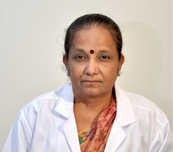 Dr. G. Savitha, MBBS
Deputy Director
More than 32 years of experience diagnosing trearing and managinigpatient relations and has been aco-owner of a Blood bank and Pathological Lab. She has renderd services in various capacities such as Resident Medical Officer Blood Bank Officer and Duty Medical Officer.
Complete her acdemic education from Osmania University, Hyderabad.
Has extensive experience in Blood bank , and managing a private midical hospital single handedly. She has also organized several free blood donation camps, and conducted AIDS awareness programs. Besides she is also certified in AIDS and blood banking techniques.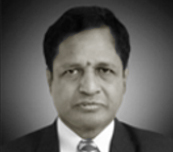 Dr. V. Siva Rami Reddy
Principal MBBS, MS, Mch
Outstanding Academic record and ICMR Fellow. More than 30 years of Teaching and Training Medical students at UG, PG, S.S.P.G level. Vast Experience as HOD, vice Principal, Superintendentand Principal of OMC/OGH Hyderabad.
Chairman Bord of Studies ans Senate Member of NTRUHS for 6 years Principal investigator for meny Clinical Drug Trails and published work.
Attended and organized several National & State level Conferences, presented several papers and chaired session. Senior Consultant Plastic and Cosmetic Surgeon in Corporate Hospitals: Hyderabad.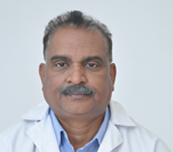 Dr. K Ramakrishna MBBS, MS
Medical Superintendent
Our 30 years of experience in the medical field as General Surgeon working with prestigious institutions in Hyderabad and surrounding areas.
Vast experience in the Hospital Administration.
Reaserch publications in jurnals of national repute.
Presented scientific papers in many national and international conferences and CME including various teaching workshop